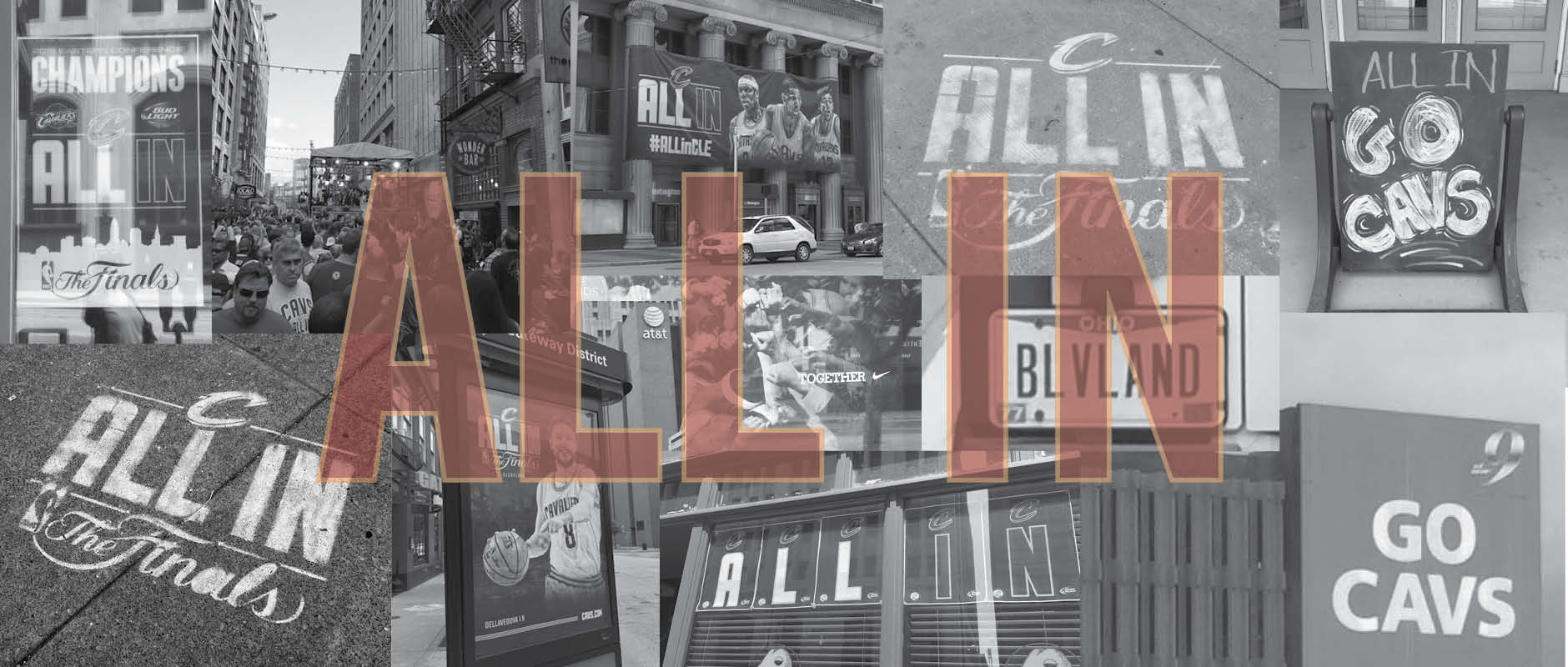 Before this month the phrase " All In " meant something very different to me than it does today.
"All In" brought to mind a scene of individuals sitting around a table praying that the odds are in their favor as one of them slides all their chips to the center, hoping no one guesses they actually have the worst hand. "All In" meant putting forth everything – in this case, money – in hopes of a good outcome, a personal win at the expense of everyone else. That was the name of the game.
Today, for me, it is very different. Over the past month we have been inundated with messaging beckoning us to be "All In." I'm sure the fact that I live and work within a quarter mile from the Q intensified my exposure to this simple message. We couldn't walk five minutes in any direction within downtown Cleveland without seeing the signs. Literally, they were everywhere – at the RTA stops, on the streets of East 4th, in every restaurant window.
Even though this wasn't our year, the simple, concise message that united us gave me hope for a stronger, even more powerful showing next year.
The message brought everyone across Northeast Ohio together, thinking and talking and hoping for a common goal during the finals. A win, yes, but a win for us all. It gave us something to rally around. It was our war cry.
"All In" now means collectively putting forth everything we have inside, directing all our energy, every ounce of will power, every shred of motivation and determination, in hopes of an outcome that would benefit our city. Today, that's the name of the game.
At designRoom, we make it our business to find real answers and create custom healthcare brands. We believe effective healthcare branding is grounded in research, directed by insight, and driven by strategy.
We love seeing how strategic branding helps the right clients find the right organizations and receive the right care. That's been our focus for over a decade. Today designRoom is an award-winning, national branding and design firm, known for helping clients build and promote healthy, sustainable brands. And we are super proud of that.