So you want to grow your brand? That's not such a difficult leap. Maybe you've been struggling lately and are unsure of what's wrong. It seems like some organizations do everything right while others flounder. Aside from the business-typical answers — make smart financial decisions, nurture the right talent, plan ahead, hire effective leadership —…
Read More
designRoom Creative Collects Healthcare Advertising Awards for Branding and Web Design and Integrated Campaigns CLEVELAND, OH – JUNE 5, 2015 – Cleveland-based branding, positioning and design studio, designRoom Creative (dRC), has once again been nationally recognized for its branding and logo design, web design and integrated marketing campaign skills. Healthcare Marketing Report, the national newspaper of…
Read More
CLEVELAND, OH – MAY 21, 2015 – Once again, Cleveland-based branding, positioning and design studio, designRoom Creative (dRC), has been nationally recognized for its branding, web design and direct response skills. dRC earned three Silver Aster Awards for work on behalf of three different medical clients. The award-winning work included branding and marketing for two…
Read More
Original publish date: Sunday, February 8, 2015 Doug Edwards is Vice President and Managing Director for the Mental Health and Addiction Community division at Vendome Group. His personal blog, Be the Blue Balloon, includes insights on sales, marketing and content creation. The spring conference season is almost upon us. It's a good time of year…
Read More
For years stock photography was been something you order from other companies, but thanks to the advent of digital photography and the Internet, we now have access to thousands upon thousands of images online from innumerable sources. (Hopefully) Gone are the days of the strange perspective, wacky poses on white backgrounds, but the new trouble designers across…
Read More
"Content precedes design. Design in the absence of content is not design, it's decoration." –Jeffrey Zeldman We're designers. We crave visual punch, new and innovative design techniques, layouts with the finest typography, and color palettes that blend with ease—many of us feel it's our job to truly wow users with our beautiful aesthetics. And then…
Read More
Continuing Apple's effort to make Maps more accurate, Apple quietly launched a portal called "Maps Connect" to let local businesses add information directly. This crowd sourced effort is another step towards keeping the promise that Tim Cook made to improve Maps for their users. Apple's new feature allows owners (and approved users by the owner)…
Read More
At Muse Content Group, our professional writers are trained to adapt messaging to suit the voice of the brand. Here's some insight into the process we use to pack client words with personality.
Read More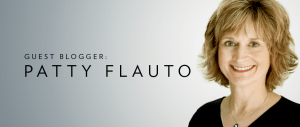 Patty Flauto has had "innovation" and "creativity" in her job description her entire career. Developing new ideas and finding practical ways to implement them is her passion. Patty Flauto is a creativity consultant. She has years of business experience in entrepreneurship, product design and innovation. Her training and development sessions provide companies with practical solutions to create and sustain a culture of innovation in any organization.
Read More
When the iPad was released it was panned for being a large iPhone. Tablets were thought of as media consumption devices, because of their size and their touch interface. Now though, they are extending out from general use and into creative and development capabilities. But fret not, traditionalists. These mobile platforms have a long way to go before they replace the trusty desktop workhorse and convince me to stop using my iMac. Even so, I am increasingly finding design apps that integrate easily and effectively into my workflow.
Read More
You work hard on your site, highlighting the products and services that you sell, and you're proud of what you've done. But, you still aren't getting the traffic that you want and wonder, why not? What am I doing wrong?
Read More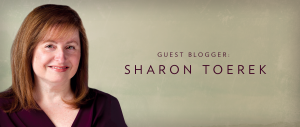 My friends at designRoom Creative have creatively chosen the theme of words, copy and content for this month's blog. They have graciously asked me to share thoughts about legal questions that word choices can create in marketing, branding or advertising. I'm always happy for the opportunity to talk (write) about protecting original creative work. The choice and use of words and content raises specific legal issues to think about early in the creative process. These are some of the ones that I see most often in my practice.
Read More
What does a new year mean to a marketer? In my experience as an in-house marketer and a consultant, I find it usually means tackling a new technical monster project that — if it doesn't eat us up — improves message relevancy, effectiveness and ROI. In years past, such projects for me have included researching and implementing an HTML email marketing solution, an online meeting solution, and a content managed website solution.
Read More