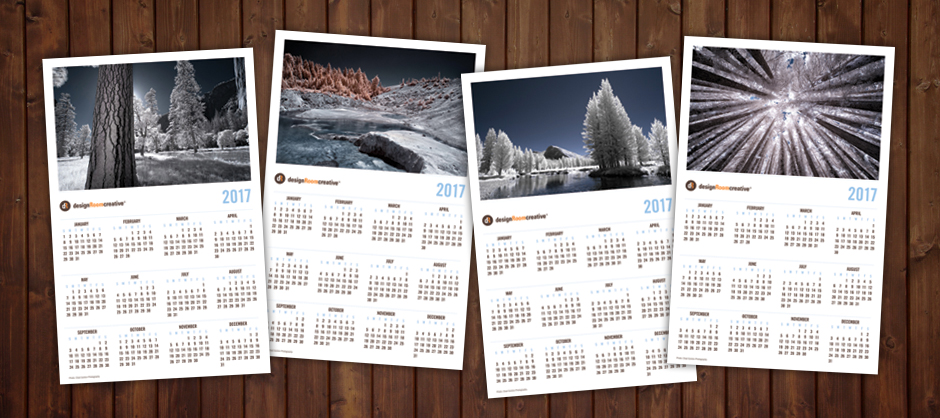 How about a free 2017 calendar featuring original photography?
It seems nobody does calendars anymore, which is why I created a free download for anyone who wants it!
This is the first year I can remember that I didn't get a calendar to hang in my office. I guess I'm a little old school, but I like to look at and make notes on a calendar once in a while, and not my phone. I see it as a functional work of art.
The calendar I created for 2017 features photo images I took on my two week hiking/photography trip through Northern California. With so many images to choose from, I had a hard time picking just one. So I made a bunch of different headers. We posted them around our offices, and Kelly said, "we should share these with everyone!"
Here's your chance for a free calendar, and access to my photography. Download one (or all four) below. They are formatted to print 11×17 and each one shows all twelve months.
~ Chad
At designRoom, we make it our business to find real answers and create custom healthcare brands. We believe effective healthcare branding is grounded in research, directed by insight, and driven by strategy.
We love seeing how strategic branding helps the right clients find the right organizations and receive the right care. That's been our focus for over a decade. Today designRoom is an award-winning, national branding and design firm, known for helping clients build and promote healthy, sustainable brands. And we are super proud of that.