Someone once said that in the worst of times, the best plan of attack is to begin to count your blessings – it's the science of rewiring your brain for resilience. It's an important way to practice positivity and I've invited the whole designRoom crew to participate.
Kelly Farrell

#1 Moving Moments in Cleveland
We've made our home in the heart of downtown Cleveland since 1990. We started in the Statler Office Tower 8th Floor, then moved to the Caxton Building on the 2nd Floor where we had an in-office nursery and a part time nanny/office manager to support me with having three kids at the agency while I worked. On occasion, Chad helped out when I couldn't find anyone else to help me while making sales calls. Once, Nolan cried so hard when I left, I returned to the office to find Chad frozen – holding Nolan on his shoulder in a statue position – because he was afraid to move for fear Nolan would wake up.
We moved to the Terminal Tower in 2000 (4th floor and then 5th floor), where we sublet space from the Arras Group.
Then, in 2004 we moved back to the Caxton Building the only tenant to move out and come back and stayed there for the next 16 years. I can't believe how fast the time went.
And now, during the pandemic, we've made our home our permanent office equipped with a new hvac unit from this website– collaborating virtually with our team and our clients.
#2 Supporting Clients Whose Clients Have Restructured
The shift in service many of our clients have made has been remarkable – from implementing telehealth, virtually overnight, for online therapy and counseling to curbside pharmacy pick up and more. And we were able to transform our service offering to help them rethink their marketing plan to support their client and patient base.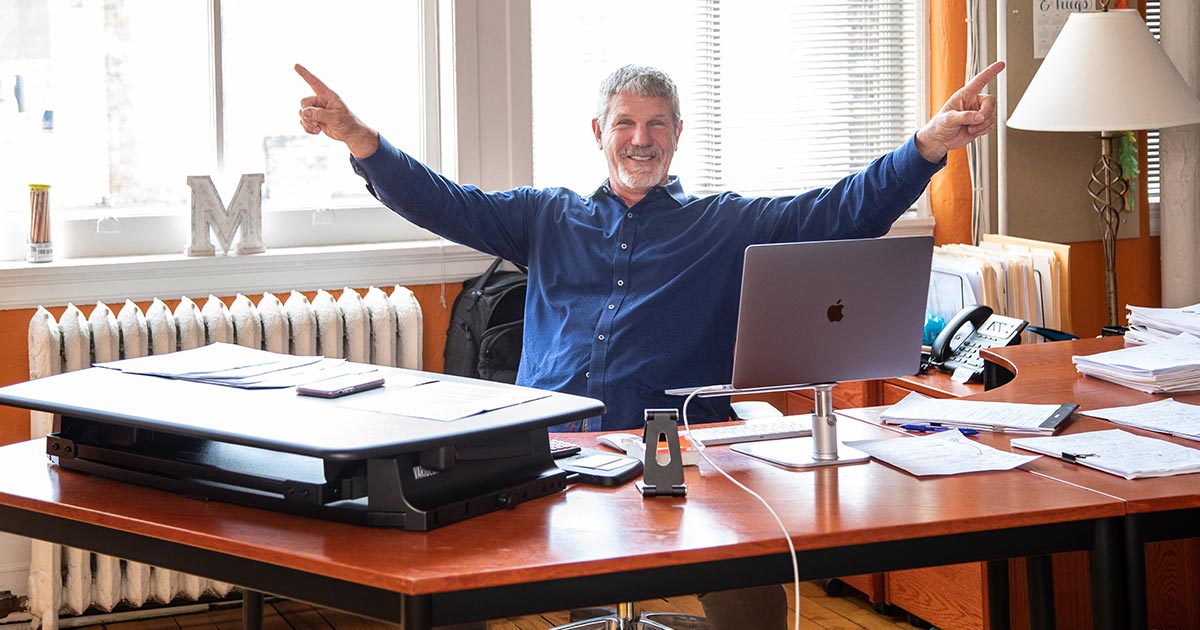 #3 I Couldn't Ask for a More Supportive Partner
He's my business partner and most importantly, he's my partner in life. I could not have made it through without Matt. He has truly been 100% supportive, creative, resourceful, downright incredible to help us navigate through all the changes we've made. Thank you, Matt, for your love and support.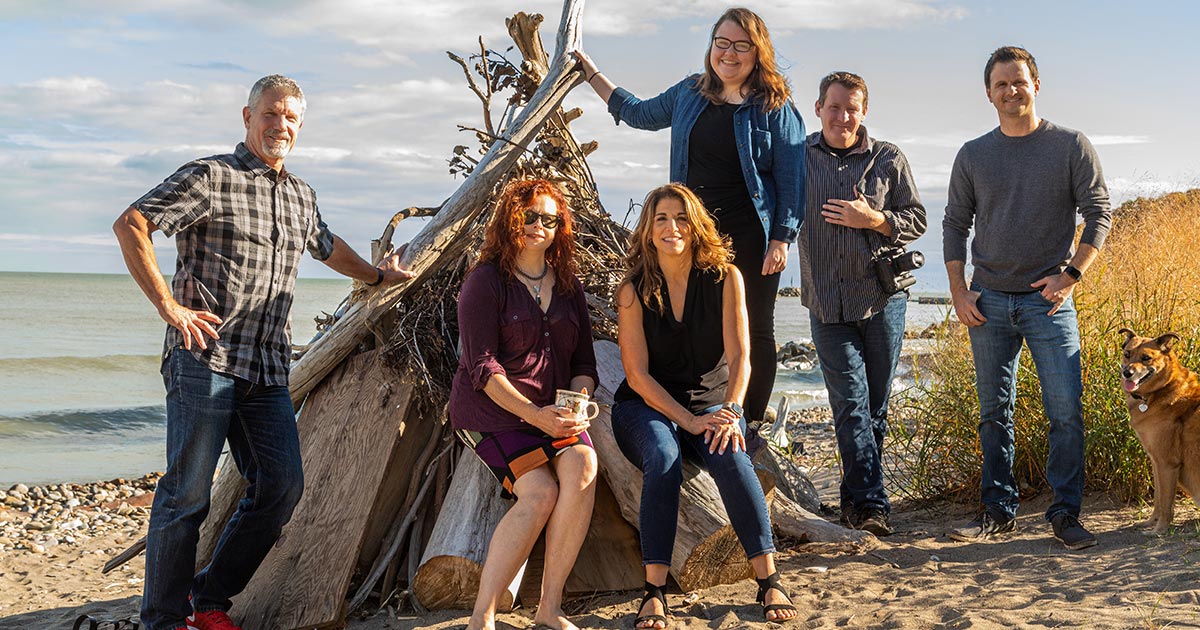 #4 These People Rock!
Talk about a talented, committed, creative team of people. They have worked tirelessly through the entire transition – with open hearts and open minds. It was "all-hands-on-deck," from an overnight move to selling office furniture and equipment to participating in a new routine that includes two daily Zoom huddles to cloud-based project management to once-a-month offsite meetings to keep us all connected. This team has not only been making it work, they've been making it rock! I love the work we're doing.
Chad Gordon
#1 – I'm grateful that I finished redecorating my office a few weeks before COVID-19 sent us home to work. Serendipity.
#2 – I'm grateful not to ever have to wear shoes to work again!
#3 – I'm grateful to have such an amazing, energetic, creative, talented and inspiring team to work with every day. It never feels like work (well… most of the time!).
#4 – I'm grateful that we've formed such strong relationships with our clients that allows them to help more people. It's extremely fulfilling, as a creative person, to know that our efforts are needed, meaningful and are having an impact.
Matt Farrell
#1 – I'm grateful for clients who have believed in designRoom – and continue to believe in us –especially during the uncertain times of coronavirus, as well as being grateful for the Cares Act PPP. All of which has allowed us to remain in business, continue employing our great staff and keep helping us serve our amazing clients.
#2 – I'm grateful for technology. I know it may sound strange as a personal reflection. Yes, number one is family; especially immediate, but also extended. But technology and its application have affected that in a hugely positive way during these times or coronavirus. It has allowed us to keep our business open. But most important, in a time when it would be easy to feel extremely isolated, technology has allowed Kelly and me to stay connected to our kids and other loved ones. Text messages, video chats, Zoom calls, location tracking during kids' trips, etc. have all eased the stress of not being able to be together over much longer periods of time than ever before.
Shaun Culbertson
#1 – I'm grateful for our fearless leader. Being a part of a great group of people who care about each other's well-being. Plus having the opportunity to be employed during these tough times our country is facing. Kelly is a strong leader with good intuition and foresight. I'm grateful to be a part of her team and she has navigated us through this challenging time.
#2 – I am thankful for my father. Despite most of the depressing health news across our country this year, my father had the greatest news. He has worked his way out of heart failure. After his triple by-pass two years ago, his heart was working at only 10% efficiency and 30% a year ago. He was tested again, this past week, and his heart is now at 52% efficiency – normal and out of the range of heart failure!
Anna Richard
#1 – I'm grateful to work on a team that's been supportive of each other during the pandemic. It's totally okay to admit you're having a bad day at dR. Being open about stress makes it easier to get back on track.
#2 – I'm also grateful that a month before lockdown, I was able to visit Bourbon Street in New Orleans. That'll probably be the last spot to be safe post-COVID, so I'm especially glad to have snuck in under the wire!
Ginger Biss
#1 – I'm grateful to be the newest member of the designRoom team. They have welcomed me, and Chloe, with open arms (or COVID-friendly fist bumps).
#2 – Welcome to the jungle. COVID-19 has awakened my inner green thumb – with a little help from my best friend and Miracle Gro.
Our aim is to stay positive and we'd like to encourage you to practice gratitude too – throughout the holidays and beyond. Better days are yet to come.
Many Thanks,
Kelly Farrell
At designRoom, we make it our business to find real answers and create custom healthcare brands. We believe effective healthcare branding is grounded in research, directed by insight, and driven by strategy.
We love seeing how strategic branding helps the right clients find the right organizations and receive the right care. That's been our focus for over a decade. Today designRoom is an award-winning, national branding and design firm, known for helping clients build and promote healthy, sustainable brands. And we are super proud of that.