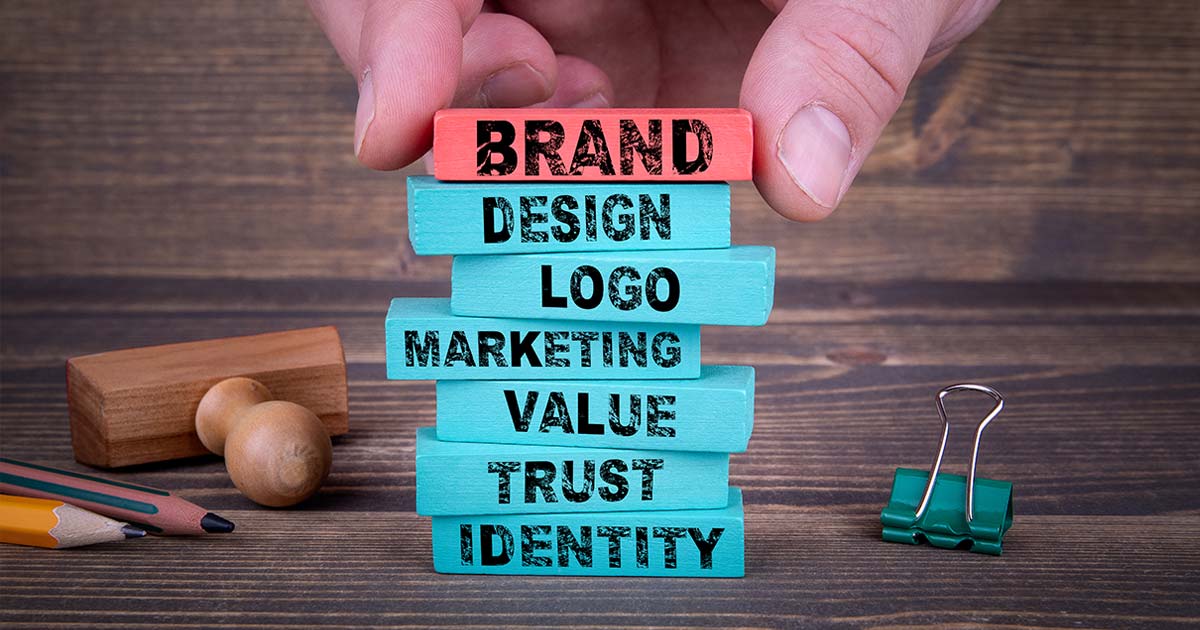 Yes, there are elements that will make or break a rebrand. We will talk about a few of them. But first, think of your favorite brands…
What comes to mind? You likely thought of a company name – perhaps Amazon or Dunkin? Or maybe you visualized a logo – a pair of golden arches or the bitten apple? If you're more auditory than visual, you maybe heard a catchphrase like, "Just do it." or "Finger lickin' good."
Name, logo, tagline… these are the elements most associated with branding. That's because they bring a brand to life, literally, allowing them to be seen and felt and heard. When it's done right, these elements are critical assets in building top-of-mind awareness, memorability, and emotional connections.
But do these elements truly make or break a rebrand?
The branding process is multi-faceted. Building a brand identity – name, logo, tagline – is sort of the happy ending. Don't get me wrong, we love it – it's the fun part of the process in which you get to be creative and watch as the brand comes to life. But when rebranding an established organization, the make or break parts happen way before the logo.
The Phases of Rebranding
Assess
Build
Launch
Grow
1. Assessment: The foundation for a healthy brand
In assessment, we ask a lot of questions – of your leadership, staff, clients, payers, funders, and whomever else might be relevant. To understand what you stand for, what you see for your organization moving forward, how you're perceived, why clients come to you, why you're trusted – these are the nuggets of information and insight we listen for.
We also review the competitive and regulatory environment to find out what is needed, what has changed. Are there gaps in the service landscape that could be filled? What are other organizations saying and doing? Most importantly, how are you different?
Assessment is the foundation. The reason why and the evidence. Insight shows itself and helps us understand what makes a brand unique. This can make or break a rebrand. Done right, it will set up a brand for the long term. Done wrong, rebranding may happen again in a few years.
2. Build: New life for a logo
Done right, assessment guides the build. Believe it or not, we don't see this as a make or break step in the process. Yes, it is the show-offy part. But we can always edit and amend our ideas. Not so much with the assessment.
3. Launch: Introduce your brand to the world
A new brand identity is created and approved. Now it needs to fly – by its new name or logo or messaging – out to the world. You can't make a beautiful, powerful new brand and then let it sit on a shelf or in a basement. It needs to be announced, explained, commented upon, celebrated, and rallied around.
In a launch process, we plan and implement a rebrand rollout to leadership, staff, clients, funders, and stakeholders of all kinds. The audience should be clearly defined and engaged from day one. The new brand needs to be active at every single point of engagement, or confusion will hinder the achievement of the objectives the brand was built to attain in the first place.
4. Grow: Long-term investment with long term payoff
It takes time to build awareness of and equity for a brand – particularly with a rebrand. While creating a beautiful visual identity is important, having a proper foundation and strategically introducing it in the market can set you up for long-term success and a strong return on investment. Again – a rebrand must be active and responsive at every point of engagement. A rebrand requires nurturing, adjustment, and evolution almost as much as it needs consistency. To keep a new brand vibrant and alive, check on it often.
With a rebranding process, great growth can occur. We have seen it happen. That's why we focus so closely on the critical elements that will make or break a rebrand.
At designRoom, we make it our business to find real answers and create custom healthcare brands. We believe effective healthcare branding is grounded in research, directed by insight, and driven by strategy.
We love seeing how strategic branding helps the right clients find the right organizations and receive the right care. That's been our focus for over a decade. Today designRoom is an award-winning, national branding and design firm, known for helping clients build and promote healthy, sustainable brands. And we are super proud of that.