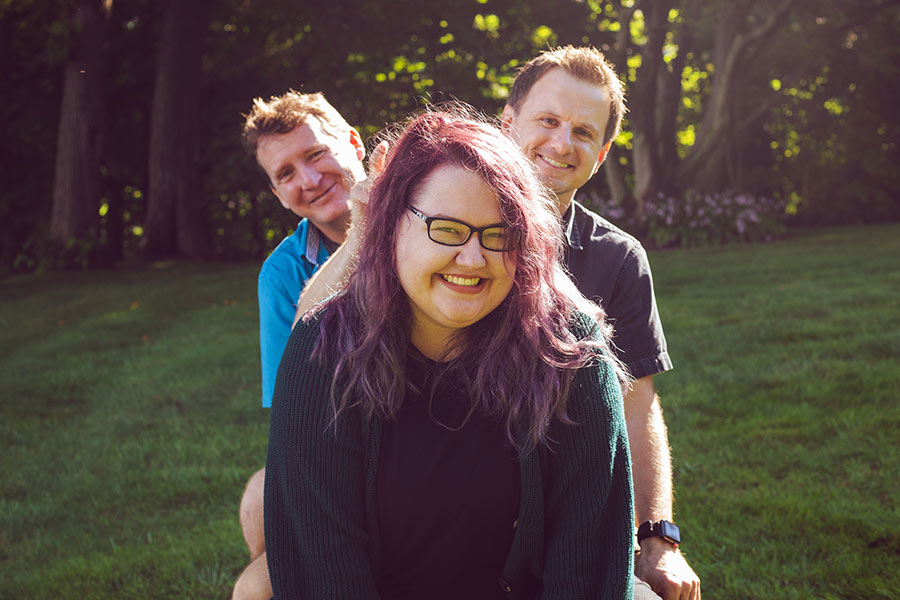 Most people believe the priority of social media is chasing traffic: follows, likes, comments, and shares. If you're an influencer trying to make a living on social media engagement, that might be true. But for businesses, particularly nonprofit businesses whose target audience is a local population, the highest possible traffic on social media isn't exactly the goal.
So what is the goal? For behavioral healthcare, there are a few:
To show potential clients seeking you out that you're engaged online
To develop and establish your brand personality
To highlight the expertise of your staff
To position and differentiate your organization within your industry
To build an archive of content to draw from
To establish trust with existing and prospective clients
To advertise job openings and educate qualified applicants on your culture
To build relationships with referral sources
In short, social media is the only way besides a website to show that you're active to anyone who can't come to your front door.
It might seem counterintuitive to forego numbers. In today's attention economy, sometimes it may seem like social media is the only way to broaden your audience. But there are many techniques to increase numbers that may have no meaningful impact on the business—in other words, chasing likes with content that isn't reflective of a company's culture. An established social media brand with a long page of consistently posted content helps your audience develop trust and interest in your work, and might encourage them to utilize services they otherwise might have shied away from.
The anatomy of a social post
When posting on social, it's important to keep in mind the platform you're posting to. For healthcare, the primary platforms are Facebook, Instagram, LinkedIn, and TikTok. Twitter (current upheaval aside) isn't as effective for healthcare providers as the platforms that allow you to create richer content. However, it might benefit the company for individual employees like CEOs to have a Twitter account to help to put a face to the business, share expertise, and develop ethos.
Facebook and Instagram are the two platforms that your audience will engage with most, but despite being owned by the same company, they possess different "rules" of posting, so to speak. For example, on Instagram, you can't put hyperlinks in posts; instead you add hashtags so that anyone searching that tag can find you. Facebook also has hashtags, but it's less functional than Instagram's hashtag search feature. Facebook skews older while Instagram skews younger. Anyone can view an Instagram post, but Facebook requires an account to view content.
Instagram
Skews younger (20s to 30s)
Hashtags in posts, no hyperlinks
Content public to anyone
Square graphics
Facebook
Skews older (30s and older)
Hyperlinks in posts, hashtags less important
Content viewable by those with an account
Any size graphics
LinkedIn, while in some ways similar to the user interface of Facebook, is primarily used for individual professional communications. Your organization should primarily use it to communicate company culture and advertise job openings.
Video posting is a popular way of using social media, but that kind of content can be difficult to create and requires specialized knowledge of video editing. Facebook and Instagram Stories are features on each site where posted content, generally video, is available for only twenty-four hours before being automatically deleted, a way to offer followers casual updates without keeping a permanent record of it. For healthcare, this can certainly have its uses—updates at a particular event and other timely information—but for the most part, it's hard to cultivate a brand with content that disappears.
TikTok is a newer social media platform reliant on video content. While content is often cross posted to Facebook and Instagram Reels, the TikTok platform is totally different than most social media. Its users generally skew even younger than Instagram's. If you have teen clients and someone on staff willing to be the face of your organization, short informative videos on healthcare could help educate your younger audience.
Ultimately, for healthcare providers, social media exists as a way to develop an online presence by building an archive of information, updated consistently. Just because traffic may die down on a post doesn't mean it's dead. If positioned properly, the information of a post will always be findable via Google or post archives.
How to make a social post
Creating a social media post isn't like a blog post or a newsletter, which can have rich and detailed content. Across social platforms, posts tend to be short and concise, only covering a single, clear message.
Tonally speaking, social media posts can be tricky, particularly in healthcare. Health is something integral to everyone, not to mention deeply personal and private, and it can be difficult to phrase public messaging. The risks include:
Sounding too wooden or formal
Sounding too positive for sensitive and serious subject matter
Sounding too clinical by veering into the technical
Striking a balance is key. The tone of a good social media post is honest and authentic, with the ultimate goal of conveying approachability. The more welcoming the tone, the more likely potential clients will feel comfortable using your services.
Graphics are often used in addition to the text of social media posts. For the sake of ease, we recommend keeping graphics square so that they can be used across all platforms. Visual consistency is important. Sticking with your brand fonts and colors will create cohesion between posts and the rest of your brand.
How do you decide what to post? Before creating content, it's good to consider what you want to talk about, who you want to talk to, and what that audience might be interested in knowing. Some specific examples of a good social post include:
Taking photos at events
Celebrating wins like new programs, location openings, and accolades
Job openings
Sharing newsletter and/or blog content
Offering general expertise and education
Monthly observances or holidays related to your field
Sharing content via reposting can help build and deepen relationships with partners and other sources, but sharing too much content in this way can negate your own content and messaging.
It's good to remember that you don't actually own the content you post on social media. Platforms are considered "publishers" of content even if you're the one providing it, and while these platforms may seem monolithic, if one of them were to go down its users would have no means of acquiring back their data. On an individually hosted website, however, you own the hosting space and therefore the information on it. It's always better to post rich content to a website or in a newsletter where it can't be deleted, and use social media as a way to direct your audience back to your site.
While social media may seem like a taxing endeavor, its benefits can outweigh its drawbacks. Social media is a smart way to highlight services and express a company's inner culture. It doesn't require highly specialized knowledge to operate, and as time goes on and younger people grow up with these platforms as a regular means of communication, these interfaces become even more intuitive.
At designRoom, we see social as part of our larger brand-building efforts. We plan strategic content a month and a half in advance, while the client takes the lead on time-sensitive and hot topic content. We also create templates and style guides to ensure that your social posts are another place for your brand to shine.
It's important to us that our clients have a position on social media and a distinct point of view to share. And we approach all content with care, authenticity, and purpose, so that it remains on brand, intentional, and rich.
At designRoom, we make it our business to find real answers and create custom healthcare brands. We believe effective healthcare branding is grounded in research, directed by insight, and driven by strategy.
We love seeing how strategic branding helps the right clients find the right organizations and receive the right care. That's been our focus for over a decade. Today designRoom is an award-winning, national branding and design firm, known for helping clients build and promote healthy, sustainable brands. And we are super proud of that.