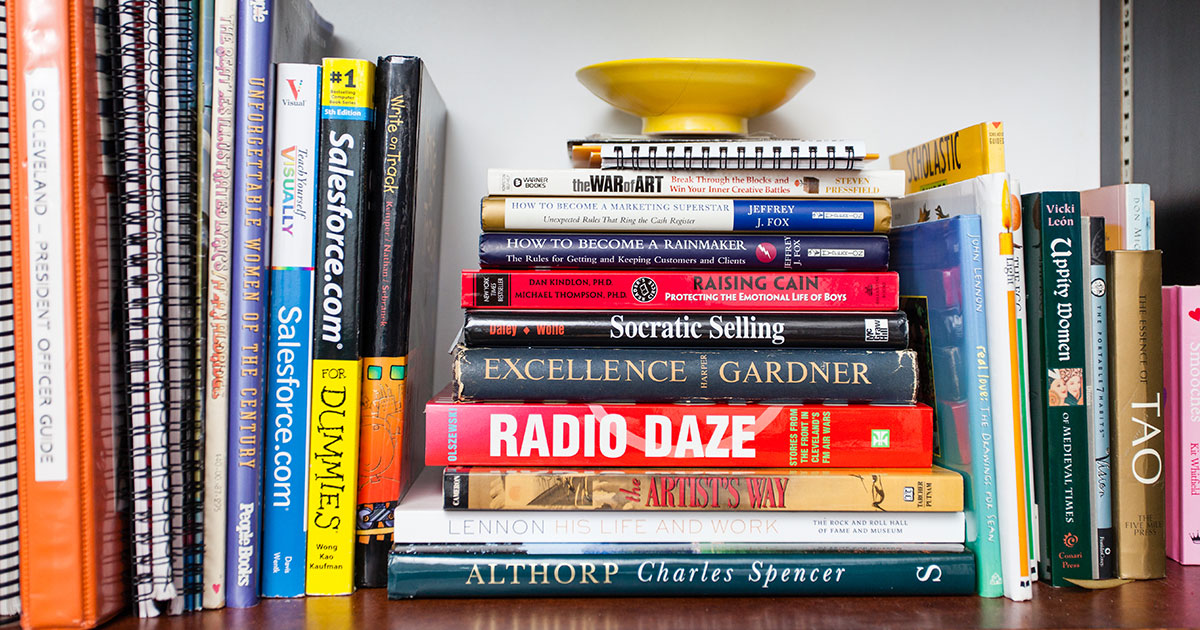 Get your brand story straight.
All marketing is essentially storytelling. And when your goal is to create relevance, inspire motivation and connect deeply with your audience, words are everything. So, getting your brand's storytelling right can make the difference between creating empathy, inspiring loyalty and influencing action, or being dismissed entirely.
What's your brand story?
Your brand story should be embedded in your identity, your website content and your social media interactions. It's the core of your brand promise and the service your brand provides. Think of your brand messaging as an opportunity to create brand stories that truly matter to your clients – their stories! They may be very short stories, but every story should be relevant to your audience, draw them in, and compel them to action. Understand that your clients play a fundamental role. After all, you can't build a brand story without their participation.
Setting – your organization, campus, facility, or service
Character – your clients are the heroes
Point of View – what's in it for your clients
Conflict – the challenge or problem that your brand helps clients overcome
Plot – the flow of your brand story or series of events
Theme – your campaign direction
Who are you talking to?
You've heard it before, "Know your audience." I say, take it a step further and be your audience. By that I mean, identify with them so deeply that you understand their culture, know where they live, connect with what matters to them. What is their lifestyle? What are their ambitions? What problem does your brand solve for them? Stay informed and in touch with your client base. And insist on an audience-before-media approach for all of your brand storytelling marketing efforts.
How would they say it?
Above all else, speak your clients' language. It certainly doesn't make sense to speak King's English to an audience that speaks English as a second language. Making this kind of authentic connection can make all the difference.
Are you on focused storytelling?
Simplicity, clarity and brevity are the name of the game. It's really not that complicated. You've got an objective, let it work to help you focus your messaging. Avoid going off
on tangents, or extraneous rabbit trails. Have a single goal in mind for your brand communication and a clear call to action.
For example: announce an important service (plot) and invite your clients (characters) to schedule an appointment (setting) and take advantage of an important opportunity (point of view), before there are some kind of consequences (challenge).
Remember, when it comes to approaching marketing through your brand story, you're having a conversation. You're talking to people. Be warned, if your audience struggles to understand your message, odds are that they're gone. If you bore or annoy them, you've lost them. And if your writing comes off as unapproachable, long-winded or self-possessed – not only have you lost them, regaining their attention in a positive context will be difficult at best.
Where does your audience live?
While social media posts tend to be short and to the point, they also open an important dialogue with your audience – a great opportunity to interact. Here, you can ask and answer questions, and actively share information your followers care about. This is the best way to build loyalty and brand advocacy. Remember, being responsive is vital!
Including video content can lend itself to greater engagement. It's arguably the most effective strategy you can use to connect with your audience. In fact, landing pages featuring video content increase conversions by 80 percent.
But even with long-form brand content – like premium content, white papers, press releases, eBooks or long-form website content – keep the focus on engaging your audience with information they want or need and that is relevant to your overall brand story.
How is your brand story working for you?
Not sure whether your content is working? Analytical data can give you good insight to your online content performance. And focus groups and surveys can offer important in-depth feedback. Pay attention to what your clients and followers have to say and be willing to adjust and adapt your language to better connect with them.
About designRoom
Whether creating a new brand or refreshing an old one, the magic is building a healthy relationship between the client and the branding firm. At designRoom, we believe in keeping things down to earth and down to business. We are designers, writers, and project leaders building healthy brands for organizations that help people. As an award-winning, national branding and design firm, you can feel confident that our team can work alongside you to tell your story and promote your brand. Let's talk about your brand and how we can make it healthy! Call us directly at 216-241-2020.
At designRoom, we make it our business to find real answers and create custom healthcare brands. We believe effective healthcare branding is grounded in research, directed by insight, and driven by strategy.
We love seeing how strategic branding helps the right clients find the right organizations and receive the right care. That's been our focus for over a decade. Today designRoom is an award-winning, national branding and design firm, known for helping clients build and promote healthy, sustainable brands. And we are super proud of that.