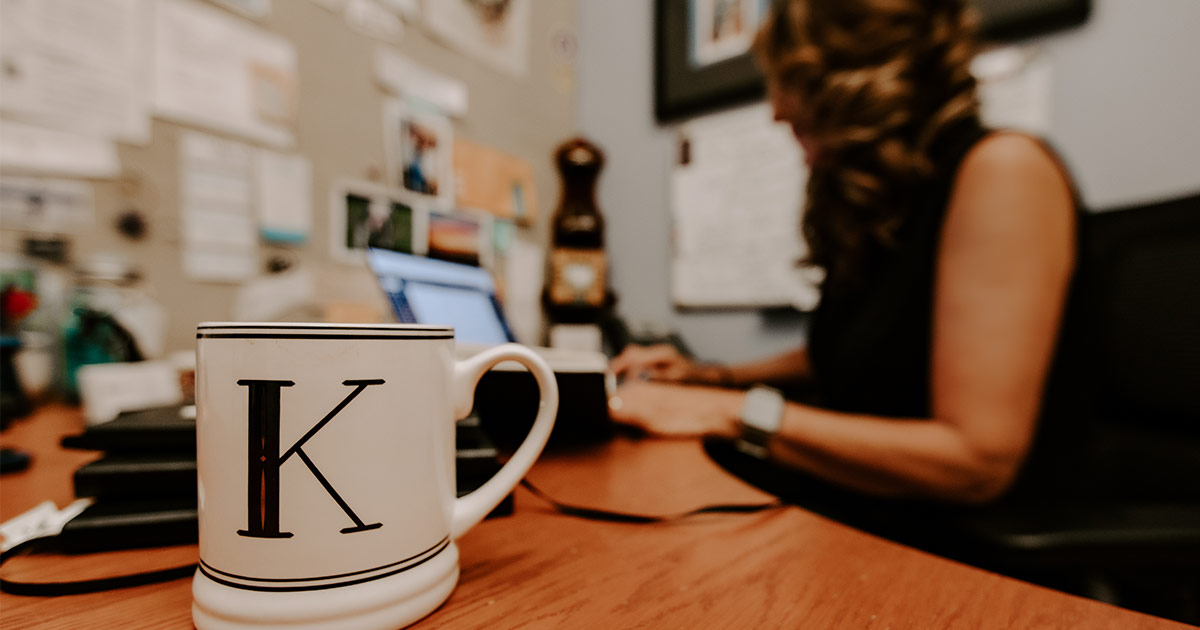 Imagine your behavioral health organization 10 years from now. Do you look or feel different than you do today? Does your current brand – your vision, values, logo, etc. – fit into your aspirations for the future?
Take a walk in your future self's shoes to assess the overall health of your brand. If you believe your current brand will help you get to where you want to go, great! Hopefully, it's all smooth sailing from here on out. However, if you're worried that your brand will block your growth or stall your momentum, it's probably time to start exploring successful rebranding strategies. The most common reasons for rebranding are that your external perceptions do not match your internal culture and/or you haven't taken the time to identify your unique position in the marketplace.
A few other reasons you may consider a rebranding strategy include:
A recent acquisition or series of acquisitions
Expanding OR consolidating your product and service offerings
C-Suite level transitions that bring a new or reinvigorated vision
Desire to reach new target markets

Whatever the reason for your rebranding or refresh, there are powerful short-term benefits (discussed in Part 1 of this series) as well as long-term gains that you can achieve if you do it right. And by doing it right, we mean you should work with a third-party brand expert or consultant. It's difficult to do this kind of work internally; you need an outsider to weigh in on your business' strengths and weaknesses. An expert will guide you through the rebranding process and keep you pointed in the right direction – toward your ideal future state.

What to expect as long-term ROI of Rebranding
When measuring the true success of a rebrand, many organizations jump straight to external growth – enhanced awareness, new customers, etc. We believe the internal and external factors go hand in hand. Often, the internal benefits of a rebranding strategy are what lead to those bottom-line gains. Let's dig into these two crucial areas further.

1. Internal rebranding benefits
Achieve more clarity, consistency, and confidence. When your employees see a more unified look and hear the same messages from your leadership team, your brand becomes ingrained into their memory banks. As this happens, they're more likely to carry out their responsibilities and tasks in accordance with your values. Ultimately, this has a ripple effect, empowering them to deliver a better customer experience. More on that later!
(Tip: Some components to consider when creating internal brand consistency include comprehensive brand guidelines, internal tools and messaging, business cards, new employee paperwork and onboarding materials, customer service scripts, etc.)
Elevate recruitment efforts. While we listed improved recruitment as a short-term benefit in Part 1 of this blog series, it's important to note that rebranding drives long-term gains, too. When you have a strong brand in place, including a well-defined position and values, your human resources staff is able to attract stellar job candidates. In fact, 75 percent of active job seekers are more likely to apply for a job if the employer actively manages its brand.
Your brand platform also helps HR vet these potential hires. They can bring in people who are more likely to gel with your team, thrive in their role, and deliver value to your customers. Not only does this save time and money, but it helps you avoid those messy internal conflicts and issues. (And, your HR staff will love you for it!)
Reduce turnover. According to this HubSpot article, good employer rebranding can reduce turnover by 28% and cut costs-per-hire by half. When employees feel confident in your purpose and position, they're more likely to stay on board and contribute to your brand experience. On the flip side, if they don't have an emotional connection to your brand, they could leave, costing you extra money in recruiters to fill void positions, online job postings, pre-employment screenings, relocation and training expenses, and more. Again, your human resources department will thank you if you can manage to keep extra time and dollars to a minimum.
Remember: Your employee experience influences your external brand experience. If you lack confident messaging and design, your employees will notice, and they'll be more likely to leave when these assets don't live up to their expectations. Conversely, a well-done rebranding strategy can breathe new life into your organization, reinvigorating employees' excitement and passion for the work they do. And when employees are excited, it shows.

2. External benefits of a rebranding strategy
Stand out from competitors. A lot of analysis goes into rebranding, especially when it comes to your competitors. A brand expert should assess their strengths and weaknesses so you can identify ways to differentiate through your logo, messaging, tone of voice, colors, fonts, imagery, and more. With a unique brand platform in place, customers, MCOs, insurers, and others are more likely to recognize you and drive business through your doors.
Enhance engagement. Audience engagement is one of the key metrics for rebranding success, but it takes time. As you launch the brand internally and externally, people will notice. You will see a steady uptick in website and social media engagement, and hopefully more online and phone inquiries. As more people engage with your brand, the more likely they are to use your services. This is especially true if you offer seamless in-person and online experiences. According to a study, 61% of consumers are more willing to purchase a product/service from brands that deliver "surprisingly pleasant experiences." A consistent, authentic brand helps you get there.
Increase patient advocacy. Have you ever heard that "Keeping happy customers is less expensive than finding new ones"? It's true, especially in behavioral health. A strong brand – one that influences your organization from the inside out – creates an atmosphere that encourages your customers to return and review you in a positive light. And, good reviews are the lifeblood of many businesses these days. For instance, surveys show that 80% of people think online reviews are just as trustworthy as personal recommendations. When you consider this stat, the tremendous upside of a rebrand is easy to see.
Case in point: rebranding strategies work
In working with Signature Health, the rebrand consisted of a new name, tagline, logo, and messaging platform to elevate their image within Northeast Ohio's dynamic and competitive healthcare community. A lot of time, money, and work went into creating a healthier brand for them. And over time, they've experienced the bottom-line benefits with yearly revenue jumping from $8 million to $78.8 million. While they've expanded and enacted other operational changes, the rebranding was the catalyst for these game-changing decisions. The client's now 10-year-old brand continues to influence the business even today.
"Branding isn't just how you sell to people, branding is who you are," said Jonathan Lee, CEO of Signature Health. "By being clear about who you are, you attract other employees, customers, patients, and referral sources. It just permeates throughout and, to me, that's how you create an organization. It's really powerful."

Long-term wins of successful rebranding strategies
All of the benefits of rebranding mentioned above – internal clarity and confidence, better recruitment, reduced turnover, stronger engagement and advocacy, etc. – lead to slow yet steady gains for your business. When you take time to go through this process, it's possible you'll achieve the growth you envision for your organization in the long term.

About designRoom
Whether creating a new brand or rebranding an old one, the magic is building a healthy relationship between the client and the branding firm. At designRoom, we believe in keeping things down to earth and down to business. We are designers, writers, and project leaders building healthy brands for healthcare organizations that help people. As an award-winning, national branding and design firm, you can feel confident that our team can work alongside you to tell your story and promote your brand.
If you're ready to improve your behavioral healthcare brand, we're here to help. Sign up for a FREE 15-minute branding conversation with one of our designRoom experts today.

At designRoom, we make it our business to find real answers and create custom healthcare brands. We believe effective healthcare branding is grounded in research, directed by insight, and driven by strategy.
We love seeing how strategic branding helps the right clients find the right organizations and receive the right care. That's been our focus for over a decade. Today designRoom is an award-winning, national branding and design firm, known for helping clients build and promote healthy, sustainable brands. And we are super proud of that.