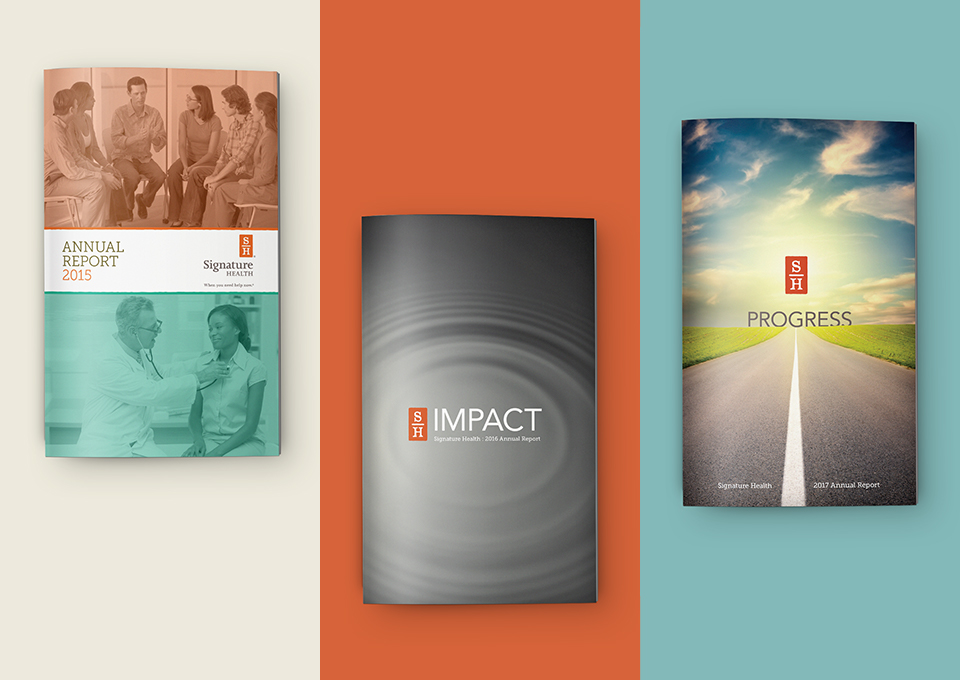 Signature Health is committed to providing accessible healthcare for all. By treating the mind and body through an integrated approach to healthcare, they are proud to help individuals dealing with mental health, addiction, infectious diseases and more.
Like many healthcare organizations, Signature Health was hit hard during the pandemic. With the rapidly-evolving changes to how they provided care, they needed a better way to communicate the changes to the community they served. Almost overnight, the need for a robust digital presence and healthcare marketing strategy became apparent, primarily to communicate new services such as telehealth, COVID protocol and more.
Despite having a strongly designed website, Signature Health's core audience was not used to checking it often. They needed a way to provide real-time updates to their existing audience, and potentially get in front of a bigger audience.
Since many designRoom clients faced similar challenges during the start of the pandemic, we got right to work developing a healthcare marketing plan to address Signature Health's changing needs.
When the pandemic hit and we needed to get crucial information out, we used social media to reach masses of people in a timely fashion. We got right to work creating a social media style guide for the Signature Health internal marketing team to utilize. We also developed a comprehensive digital marketing strategy that included 20 social posts per month that communicated the brand's hot topics, news about the organization, and updates on relevant telehealth services and COVID vaccines. Through weekly marketing strategy meetings with the CEO, we could stay on top of any changes throughout the pandemic and pivot our approach to continue making the most significant impact.
We also performed an audience survey and analysis, which provided a broader picture of Signature Health's audience demographics, behaviors, and the best way to engage with them through healthcare marketing.
Through our healthcare marketing audit of Signature Health's audience, we made data-based and informed decisions on the best way to reach them throughout the pandemic. After creating a social media style guide, Signature Health saw an immediate difference in its online presence. The brand became more authoritative, clear, and consistent across its marketing channels.
"Kelly and her team have superior knowledge, insight and capability in healthcare branding and marketing strategy and specifically in behavioral health. Simply outstanding! I would strongly recommend working with Kelly and her team. I know she can do the same for your organization that she has done for mine." - Jonathan Lee
At designRoom, we make it our business to find real answers and create custom healthcare brands. We believe effective healthcare branding is grounded in research, directed by insight, and driven by strategy.
We love seeing how strategic branding helps the right clients find the right organizations and receive the right care. That's been our focus for over a decade. Today designRoom is an award-winning, national branding and design firm, known for helping clients build and promote healthy, sustainable brands. And we are super proud of that.