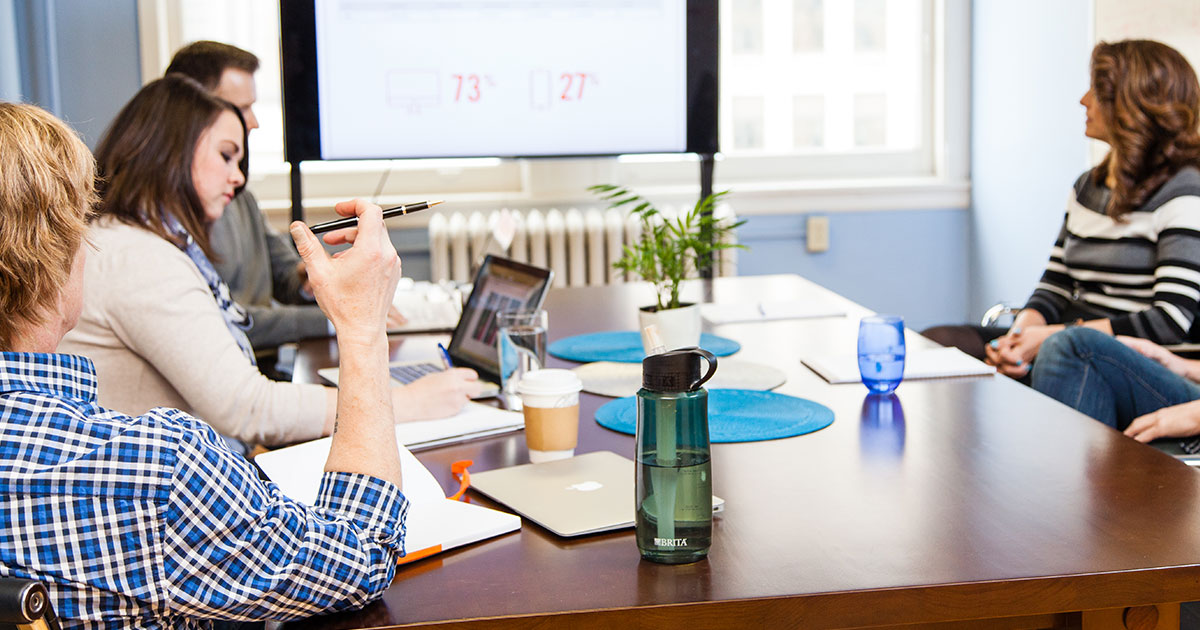 Yeah, we know how to take a position. That willingness to take a risk and act differently, as long as we've done our homework, manifests in many ways.
Yesterday we pitched something to a client (we won't say who) that we wouldn't have pitched even a few years ago. It was an idea, a concept, that wouldn't have been a risk for some industries, but for theirs, it represents a pretty drastic shift.
It was not a crazy epiphany of an idea. No, this one was born from research, careful listening, and experience. That's what happens when we assess a client brand inside and out. If we pay close attention to the results, a brand position always shows itself. When we let go of our personal biases and listen to the brand voices, they tell us what it is, and what it wants to do. And when we open up our hearts and minds (yes, hearts — we work with a lot of brands that help people!), crazy ideas become exactly the right idea.
Crazy ideas aren't crazy. They're just different.
That's what you want — something that sets you apart from the pack. A strong position, represented in a sorta crazy concept, is now referred to as "interruptive". Here are some cool ones brands have used for social media campaigns.
When an organization takes a position, it is fairly incredible how easy the work of healthy branding and promoting that brand  becomes. Things fall into place. Messaging almost writes itself. Design becomes natural and consistent. And organizations start to do better.
Is it crazy to think that a purposeful, crazy idea can make things work better?
Not here it's not.
At designRoom, we make it our business to find real answers and create custom healthcare brands. We believe effective healthcare branding is grounded in research, directed by insight, and driven by strategy.
We love seeing how strategic branding helps the right clients find the right organizations and receive the right care. That's been our focus for over a decade. Today designRoom is an award-winning, national branding and design firm, known for helping clients build and promote healthy, sustainable brands. And we are super proud of that.