What does a company's value statement really mean to the people working within the company, and how do those values impact the client? In our value series we'll be talking about our values and how they're reflected in the work we do.
Our number one value.
We open eyes by creating something special. We determine the right strategy, develop a plan, recommend big ideas, and deliver flawlessly.
Here's what opening eyes means to us.
We're honest.
Shaun Culbertson, Digital Design Director, believes opening eyes involves honesty. "The more you get to know certain clients, the more that honesty comes out." He believes the client wants a good partner, "one who wants their opinions, their big thoughts. The direction might not always be realistic or functional or cost-effective, but I think clients look for that genuine honesty."
Honesty isn't always positive—it could mean being honest that a client isn't a good fit. But it also could mean the moment a client realizes we've delivered on something they wanted. "They don't have to hold back telling us how they feel when what we delivered exceeded their expectations," Shaun says. "And that happens a lot."
We go beyond the ask.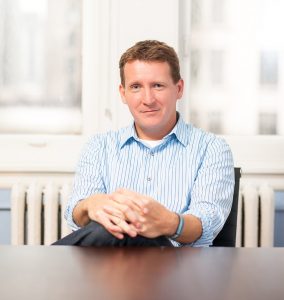 When it comes to opening eyes, Creative Director Chad Gordon finds fulfillment in coming up with something the client hasn't thought of, something that will be impactful for their audience, something beyond the cliche or normal.
"I love recommending big ideas," Chad says. "The people we work with are so passionate about what they do, we're driven to do the best job we can."
We nail the details.
For Graphic Designer Anna Richard, opening eyes is about putting thought into every element of a project. She attributes success to good communication and being exceptionally detail-oriented, "down to picking out the font."
Anna sees the most eyes opened "during the assessment process, when we're able to show a client that their outside perception may not match their inside culture, and what designRoom can do to make that match happen. A new logo isn't just a good look but a way to carry yourself and your values visually in the world."
We follow through.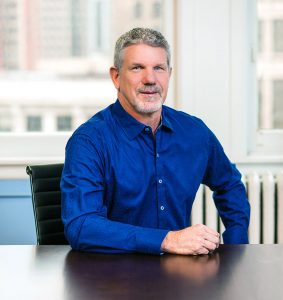 In Project Manager Matt Farrell's role, he focuses on delivering realistic plans. He helps establish the workflow that ensures the team knows what needs to be done and keeps an eye on the bigger picture of a client's needs. "Helping to develop a plan is probably my most vital role, so that the creative team can do the heavy lifting of opening eyes. I make sure the job plan is as accurate as possible, so everything stays on schedule."
We see what is special.
To CEO & Founder Kelly Farrell, opening eyes is about "going deep, seeing clearly, understanding a client well enough to develop the solution that fully aligns with their company's values and clearly communicates what makes them different so that they stand out."
We open eyes by creating something special—and that requires going deep, asking the tough questions, building the right strategy, coming up with a big idea, executing flawlessly and going beyond the ask.
At designRoom, we make it our business to find real answers and create custom healthcare brands. We believe effective healthcare branding is grounded in research, directed by insight, and driven by strategy.
We love seeing how strategic branding helps the right clients find the right organizations and receive the right care. That's been our focus for over a decade. Today designRoom is an award-winning, national branding and design firm, known for helping clients build and promote healthy, sustainable brands. And we are super proud of that.