Retail Company Branding Success Story
Branding Challenge
Out with the old and in with the new.
When new ownership takes the reigns of a company, they're quick to get rid of the baggage that accompanies their recent purchase. This wasn't the case for Ohio Travel Bag's (OTB) new leader. He loved the 100-year young company's heritage, client service, and product knowledge, but believed a rebrand was necessary to carry the company into the future.
Fortunately, he wanted to go about the process in the smartest way possible, using data to piece together a new brand story. Having worked with designRoom before, he knew we would be the perfect fit for the project.
Branding Insight
OTB already hired a consulting firm that did a lot of the research legwork. So, we conducted a brief brand assessment, which consists of internal interviews with team members to gather insight into the company's history and strengths.
Based on our analysis of the research, OTB didn't need a complete brand overhaul. The name had plenty of equity. However, we identified keywords or themes – "Heritage," "Above and beyond," "Real deal" and "Midwestern" – that needed to be the new cornerstones of our creative work.
Branding Solution
We collaborated closely with the internal team to develop the new logo, tagline, and color palette, asking for their feedback on every iteration.
The new logo combines the OTB moniker the company is known by with a buckle (one of their most popular products) design. It's a modern, streamlined mark with connotations of security and support.
The tagline, Every Little Thing, stresses the company's detail-oriented approach and ability to source anything their customers need.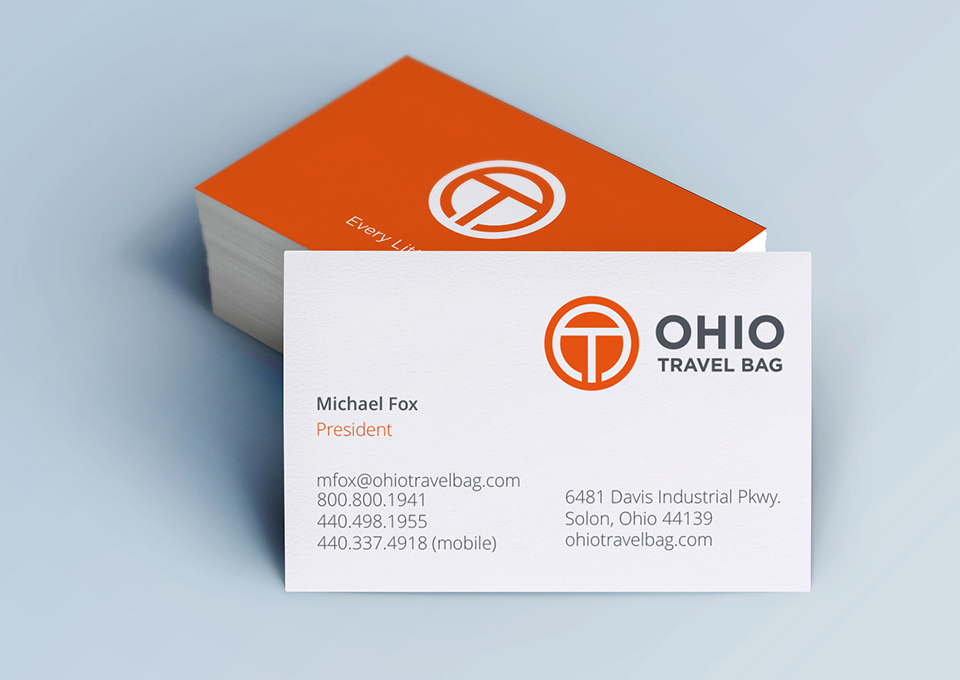 "This wasn't just about getting a new logo, it's about getting everyone here bought into who we are, what we do and how we do it. That leads to real transformation."
Michael Fox, President, Owner of OTB
Branding Impact
OTB loves the new look and positioning. They're also proud to carry some of the old "baggage" with them into the future.
In addition to a revamped brand identity, there was an even bigger benefit realized by the company's new owner.